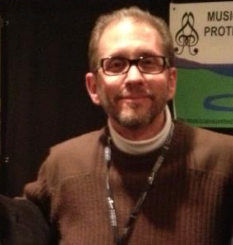 TODD KWAIT has a distinguished record of success as a business executive, a lawyer, a documentary filmmaker and a record producer.  A dynamic and creative leader, Todd personifies the business manager with an entrepreneurial spirit that is the hallmark of today's global executive.
Todd began his career as a lawyer in Cleveland, Ohio after graduating from Case Western Reserve University School of Law in 1984. In 1994, Todd transitioned from the legal community to the corporate world in a move that resulted in the retail consulting firm, Kwait & Associates.  Todd executed the launch of three extremely successful branded products, which today, are household names.  Those products are Purell, the waterless hand sanitizer, the Spin Brush, an extremely popular battery operated power toothbrush, and Carbolite, a very successful line of low carb candy bars.  Todd demonstrated his leadership and business savvy, ultimately transforming the private label, or store brands, in the chain drug industry.  Todd spearheaded a successful evolution of the private label business model by forming alliances with contract manufacturing companies, offering a wide product assortment to chain drug retailers such as Walgreens, CVS, Rite Aid, Duane Reade, etc. and running the private label programs like branded companies.Throughout his tenure in the chain drug industry, Todd was very active in the trade association, the National Association of Chain Drug Stores (NACDS). Todd also sat on the Retail Advisory Board (RAB). Between 2008 and 2010, Todd served as the Chairman of the Retail Advisory Board.  The board is made up of Fortune 500 companies such as Proctor & Gamble, Johnson & Johnson, Unilever, Coca-Cola, PepsiCo, Walmart, Walgreens, CVS, etc.
Throughout his life, Todd has been passionate about music and film.  This has always been much more than a hobby for him, as he has spent his life studying, observing and continually learning about both art forms.
In 2005, in keeping with his strong entrepreneurial and creative spirit, Todd ventured into filmmaking with the formation of his film company, Ezzie Films. Todd's first of four documentaries was the award-winning jug band film, "Chasin' Gus' Ghost". "For the Love of the Music: The Club 47 Folk Revival" won the Best Indie Spec Documentary (Boston International Film Festival) in April 2012; Best Documentary (New York Independent Film Festival, Los Angeles, CA); and Best Regional Documentary (SENEFest, Providence, RI).  In October 2013, Todd's most recent film, "Tom Rush:  No Regrets" (www.tomrushfilm.com) premiered at the New Hampshire Film Festival, winning New Hampshire Documentary of the Year.  Todd is currently editing his feature documentary "Pack Up Your Sorrows", which chronicles the story of singer-songwriter Meg Hutchinson and her struggle with bipolar disorder.  The film will be completed at the end of 2015.
Todd recently started Kingswood Records, an independent label that is home to established and emerging artists linked by their common desire to develop and pass on musical tradition. Current Kingswood artists are Hayley Reardon, Alana Amram, Jack Landrón, Tom Rush, Jim Kweskin, Geoff Muldaur, Michaela Anne, and Kiss Me Deadly.